I provided support to the Virgin Founder's team creating content for his social media outlets, press ads, public statements and even Christmas cards. I designed identity systems for
Virgin Disruptors
events he headlined. 
Photo quotes
Richard's personal quotes proved to be very popular with social media shares reaching tens of thousands at times. I developed a design system for the quotes optimised for Twitter, Facebook and Instagram. Approx. number of individual quotes: 110.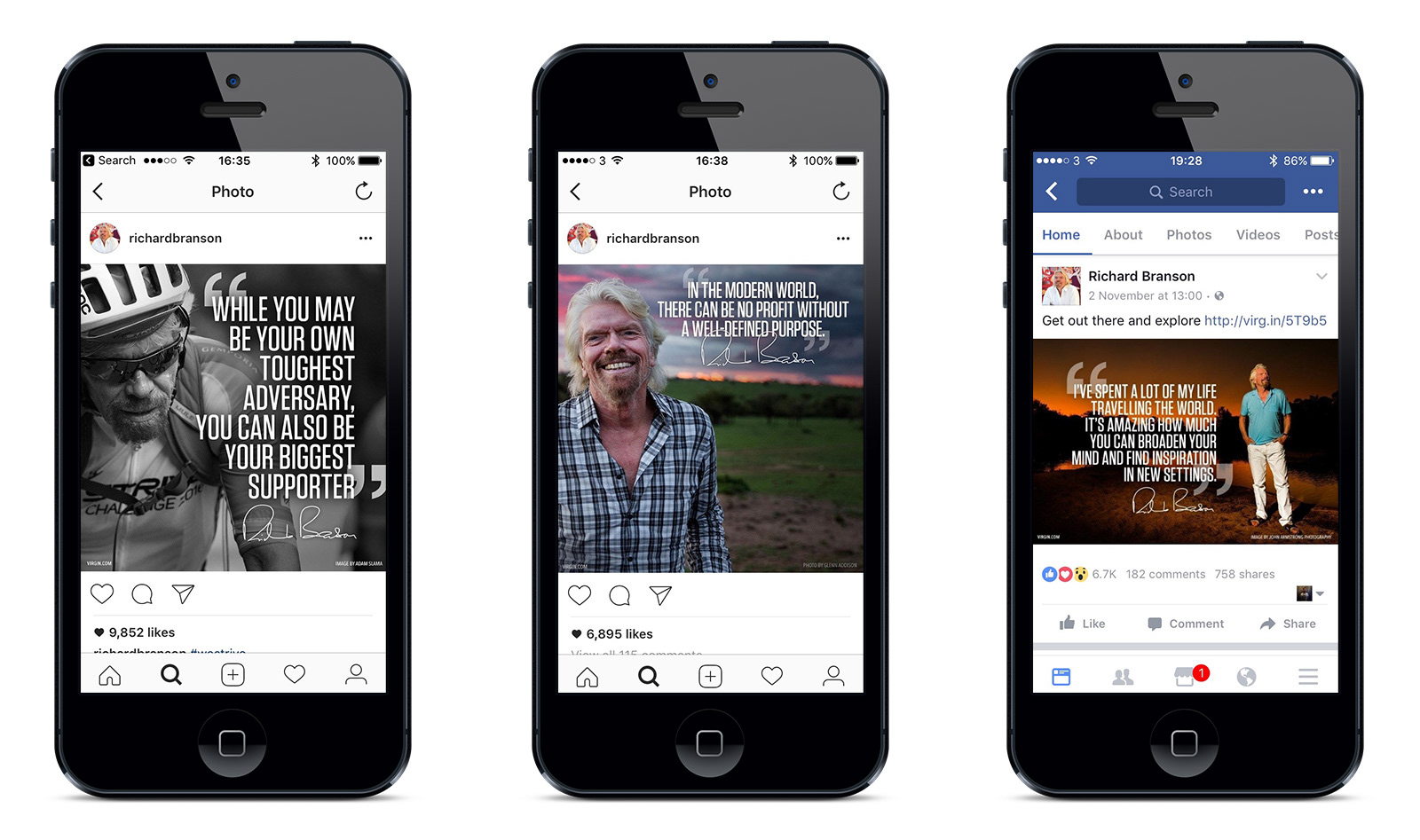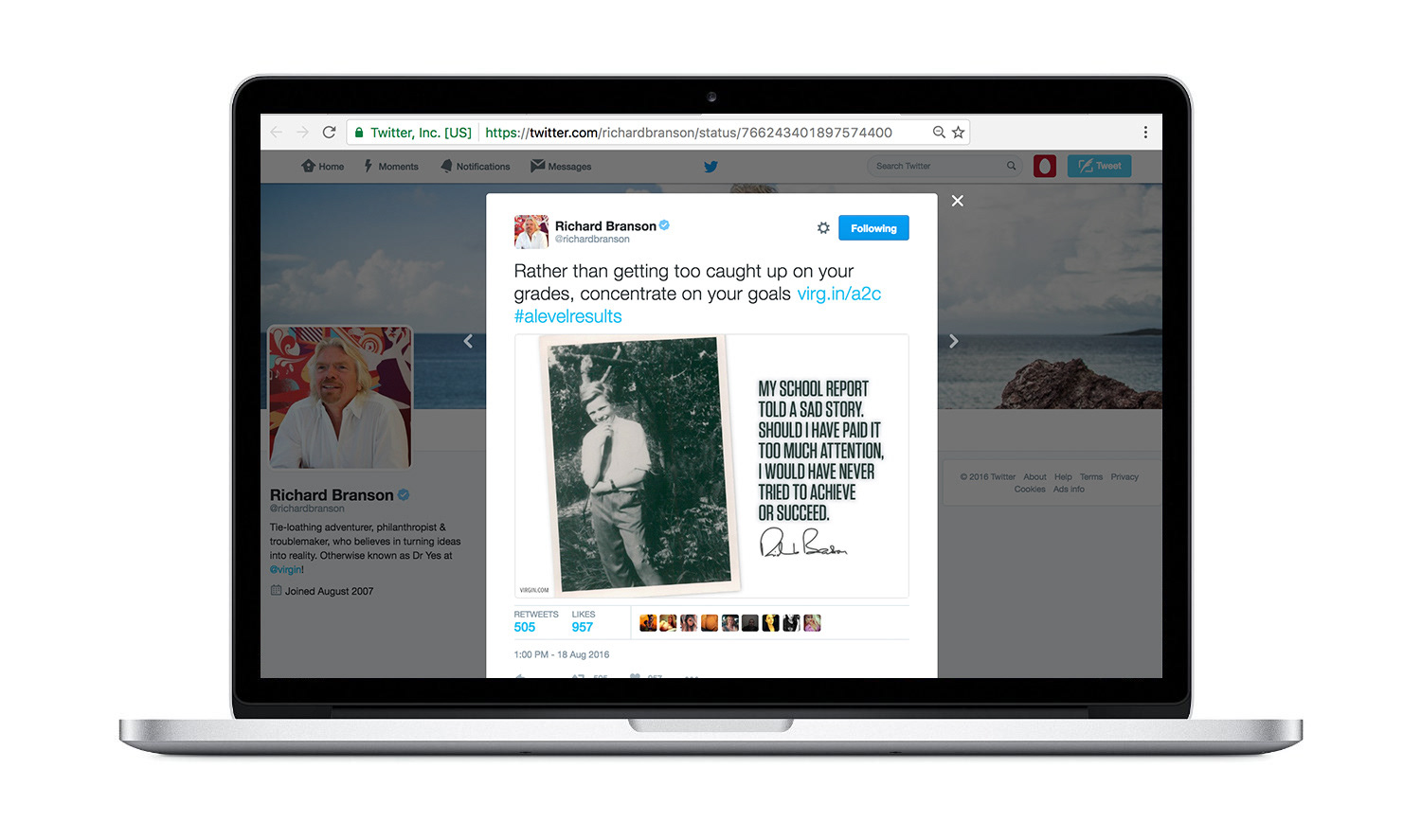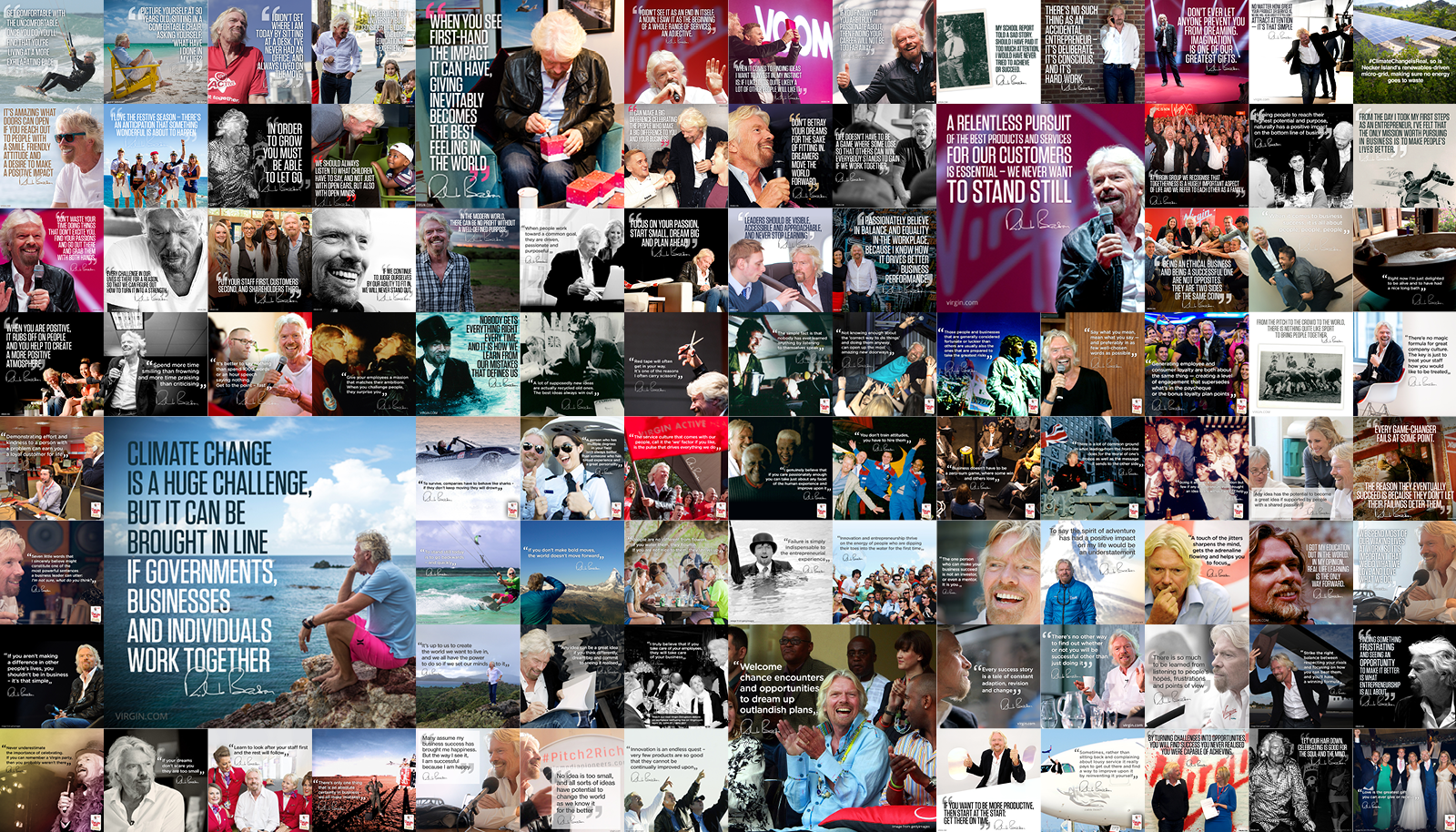 10 facts
To celebrate Richard's 65th birthday I was asked to design a visual listing some trivia related to the Virgin Founder. Individual sections of the graphic were shared on Virgin and Richard's social media channels. 

A Holiday Message from Richard
Every year Richard Branson sends wishes to all Virgin Group employees. In 2015 I created a festive neutral design and storyboards for the video message.