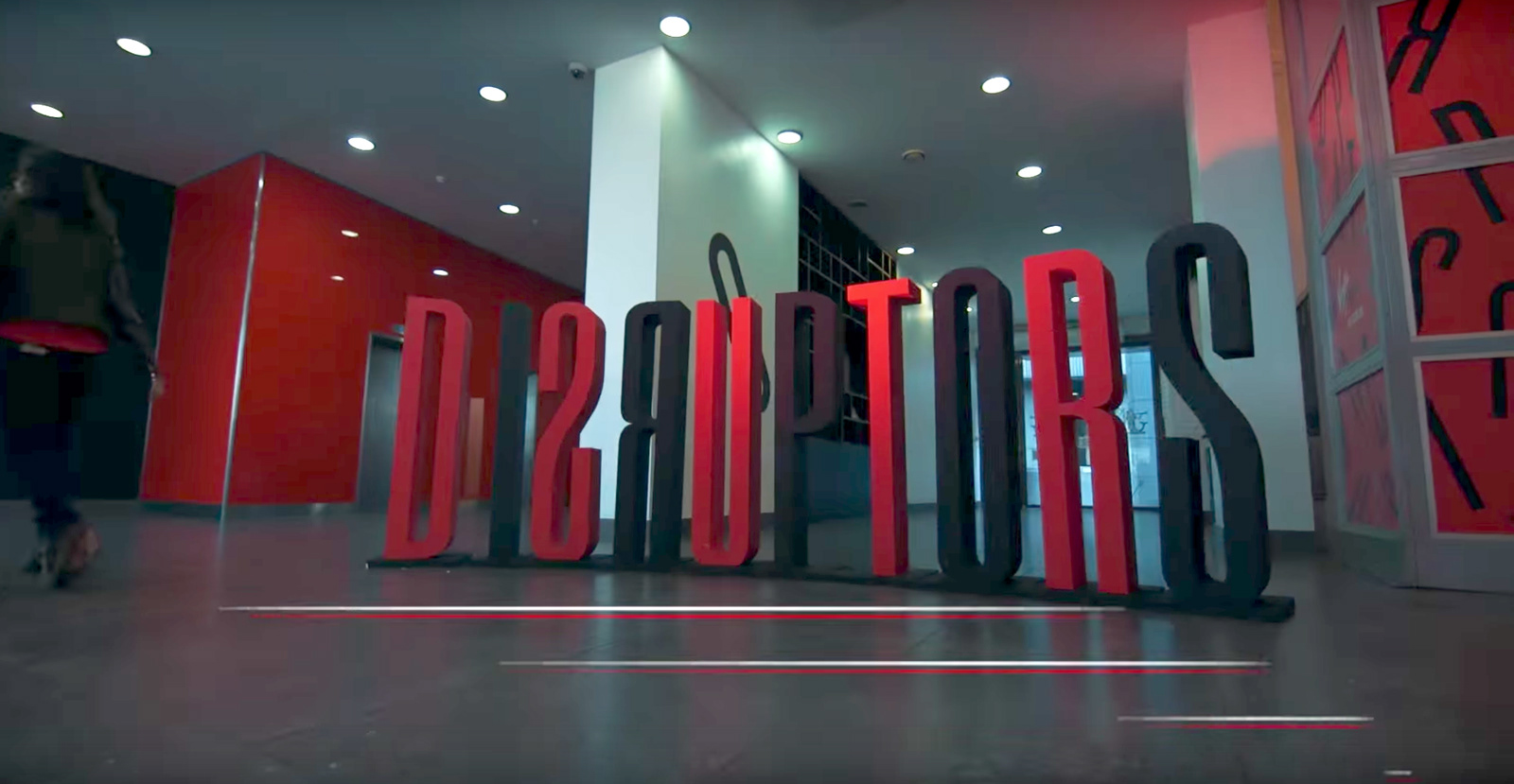 Virgin is all about innovation and creating tangible change across businesses and the world.
Virgin Disruptors
is a conference packed with inspirational talks from compelling speakers including Richard Branson. 
I delivered elements of the identity systems and visual content for all events between 2014 and 2016. 
People Creating Change
Parts of the visual identity and assets design. Online content and email comms. Vinyl decals, t-shirts, stage decoration elements and backgrounds.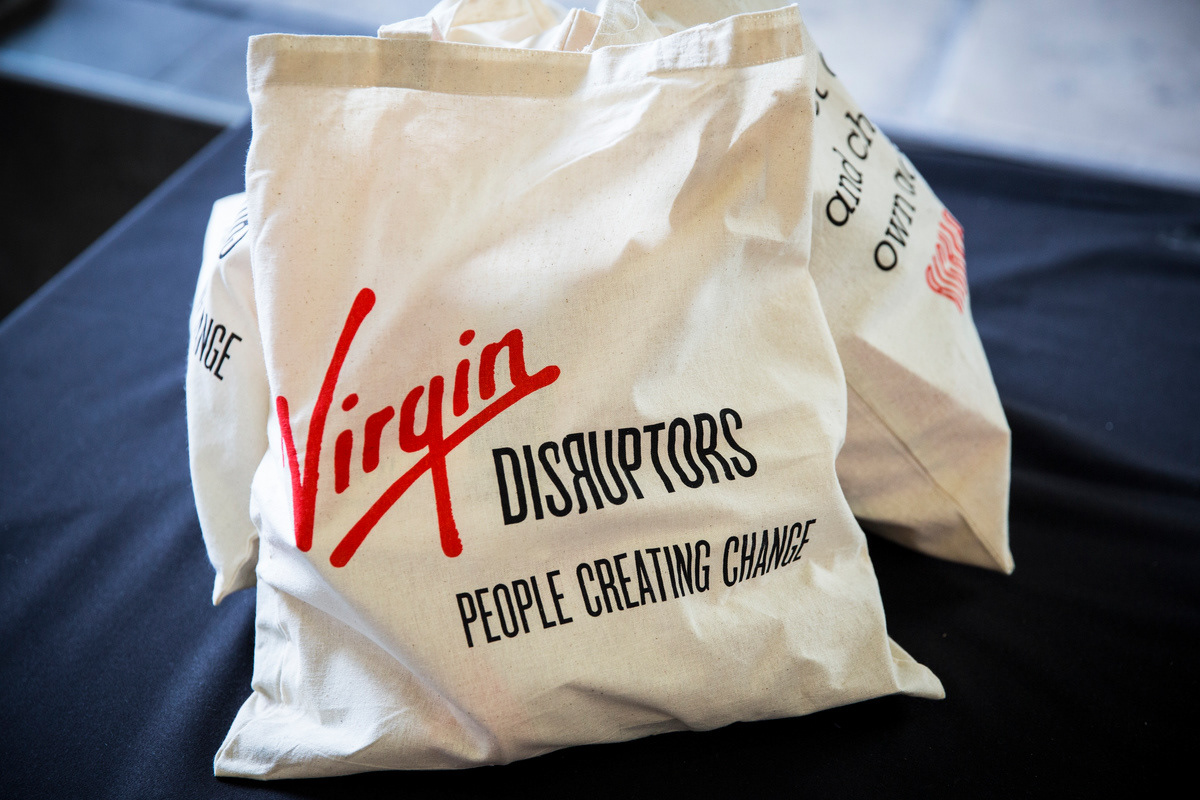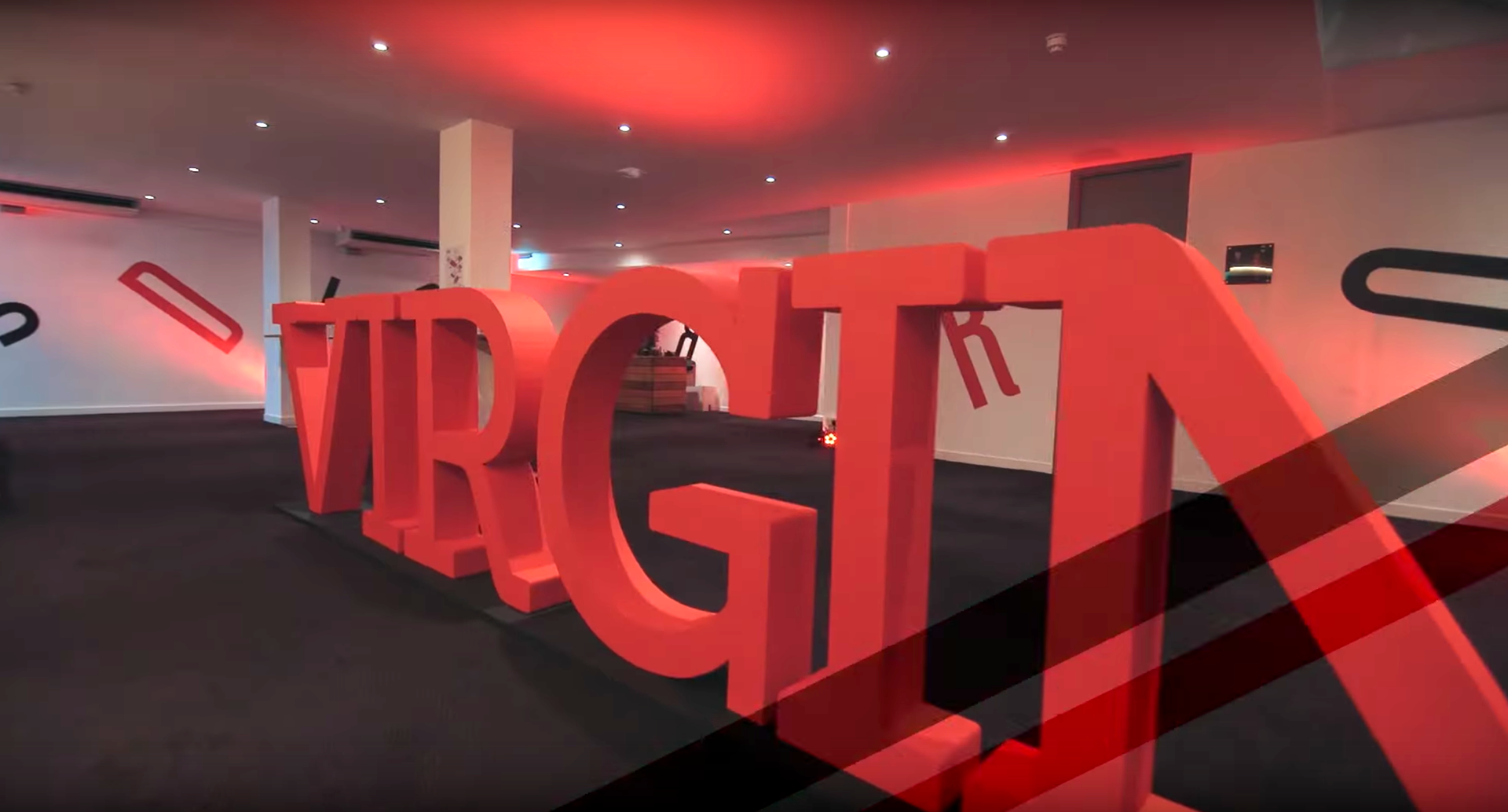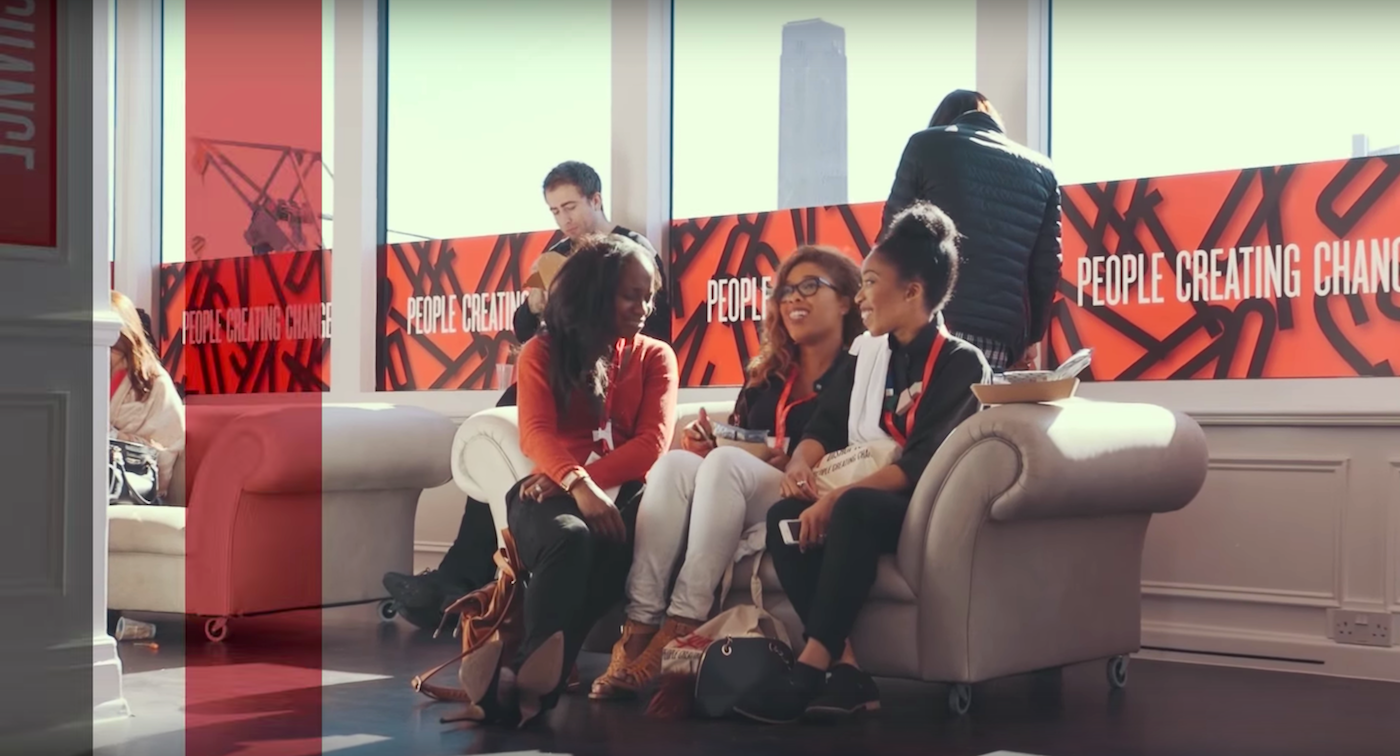 The Future Of Education
Parts of the visual identity. Online content, media and the event digital assets (stage background and projections).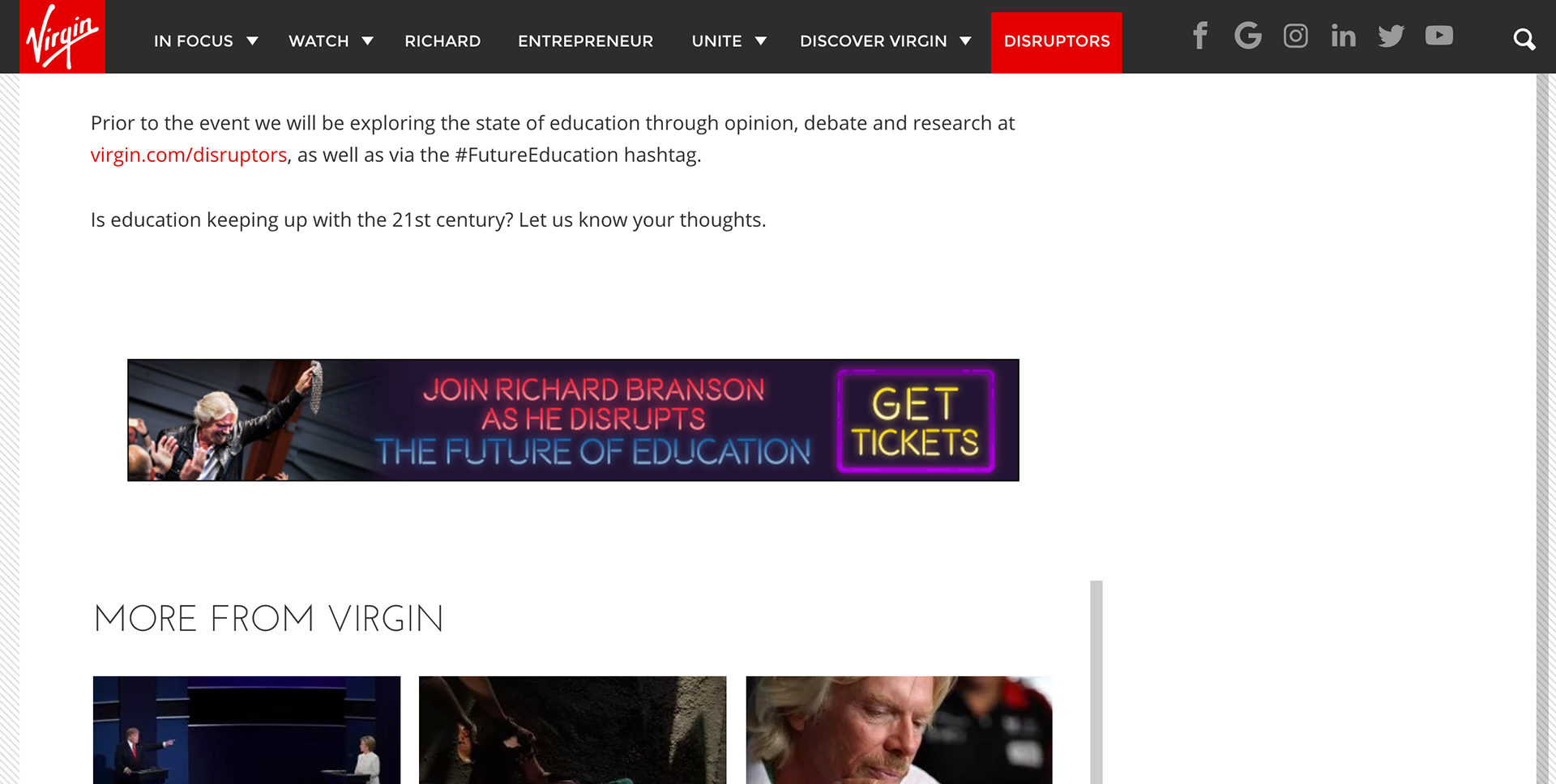 Workplace Wellbeing
Parts of the visual identity and all digital assets. Web page backgrounds, ticket page, streaming site background and social media content.